Commercial Building Services
Craig Miller Builders has established a reputation for quality commercial building and renovation.  We've earned a reputation for keeping construction costs under control by building on target, on time and most importantly, on budget.
Often, as-built drawings for a given building are not current, or simply do not exist. More often than not, contractors are asked to prepare a quotation from little more than a "napkin sketch" and a "wish list." Consequently, obtaining competitive quotes that are QUALIFIED can be difficult, if even possible at all.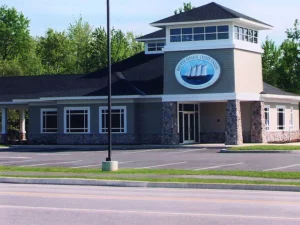 Fortunately, there are general contractors whose project experience includes Design/Build projects. In addition to the proposed scope of work, Craig Miller Builders looks beyond the obvious and will survey the proposed building for:
• Functionality and Overall Operational Status
• Handicap Accessibility
• Code Compliance
• Title-24
• Typical Fire Department Requirements
Having these items included in the scope of the project from the beginning, as well as having a thorough working knowledge of our local jurisdictions, will save time, and ultimately money, as move-in dates can be kept and the customer can be assured that their building is move-in ready when it's time to move in.  Contact Us today for help with your next Commercial Building project.