Welcome to Craig Miller Builders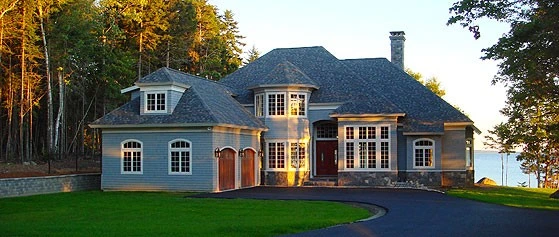 We all know it's a buyer's market – but it may not last for long. That's why RIGHT NOW is a fantastic time to buy a Craig Miller Builders home and get the absolute best deal for your money!  We build some of the most affordable and luxury homes in the Bangor, Maine and Coastal Maine area.  Here's how:
Amazing Incentives: Ask about the new $8,000 First Time Homeowner Tax Credit and more!
A True Home: Engineered homes that are built to withstand the tests of time and ownership.
Historic Low Mortgage Rates: Get more house for your money and lower monthly payments!
A High-Quality Builder: Craig Miller Builders is known as number one in quality of products, construction & value.  We understand building the home of your dreams is a long-term investment & our clients reap the benefits for years to come!
Let Craig Miller Builders help turn you dream into a home!
---
Residential Services
You can trust Craig Miller Builders to build the home of your dreams! With over 30 years of experience in building the Bangor, Maine and Coastal Maine areas, Craig Miller Builders is your quality choice home builder. Along with building our homes, we also offer full renovation, addition and remodeling services.
Commercial Services
Craig Miller Builders also builds and renovates some of the local Bangor and Coastal Maine area businesses. Let us help you build a warm and inviting face for your business, attracting and inviting more clients to your space. Craig Miller Builders can provide a welcome and trusted voice in Commercial Construction.